Here are directions to the clinic from downtown St. Louis Park, MN. It's not more than a 5 minute drive. There is also a Google map below so that you can plan a route from your address in St. Louis Park.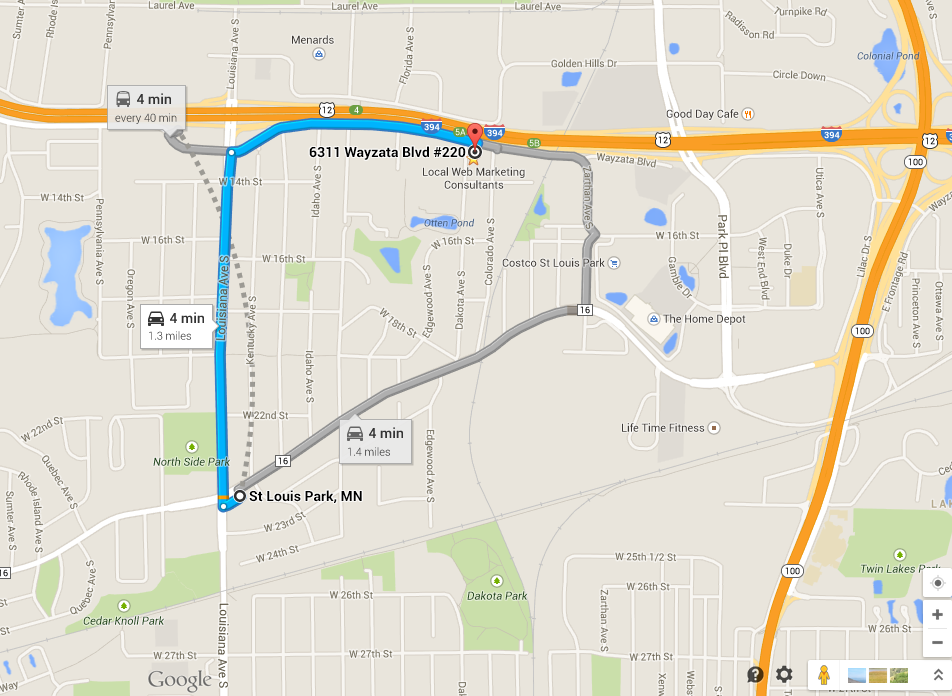 I am a chiropractor in St. Louis Park, MN. I used to assume that all chiropractors were "holistic". Not that chiropractor is no good or less than any other chiropractor if he/she is not holistic. Many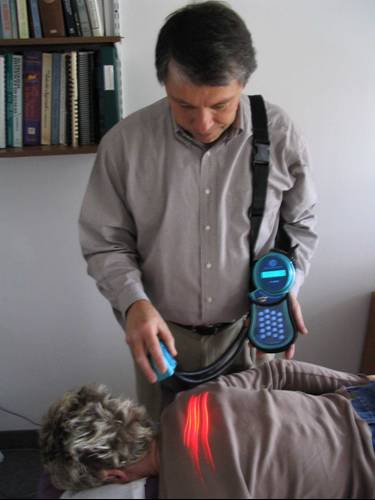 chiropractors specialize in treatment of musculoskeletal complaints only, utilizing standard chiropractic musculoskeletal injury treatments. These typically include chiropractic adjustments and physiotherapies like hot packs, ice packs, electric muscle stimulation, ultrasound, traction and so forth.
A holistic chiropractic also treats neck pain, back pain, auto accident injuries, workers compensation injuries. However he/she would address treatment a bit differently.
A holistic chiropractor might start treating a low back this problem with a nutritional supplement like proteolytic enzymes. These enzymes are taken by mouth, are absorbed through the intestinal wall, circulate in the blood stream and when they reach the area of injury, they begin to break up the soft tissue congestion or swelling in the area of pain/inflammation.
The holistic chiropractor would use standard treatment techniques such as chiropractic manipulation and even some physiotherapies like electric muscle stimulation. These in-house treatments relax muscles, alleviate stiffness and pain and speed healing. Acupuncture is also a part of holistic treatment.
In Chinese medicine it is understood that vital energy or life energy flows through circuits in our tissues. This vital energy is essential to the health of our organs. Whenever we suffer an injury, there is blockage of the flow of life energy. In fact in Chinese medicine pain is understood to the blockage of the flow of this vital energy. So one of the ways to relieve pain is to stimulate the flow of this healing energy through the area that is injured.
Acupuncture is a way of stimulating vital energy flows in the body. Many patients experience immediate pain relief following an acupuncture treatment.
Another form of holistic treatment is "energy healing". While this type of healing is only now gaining recognition within small fragments of the medical community, it is a long-established healing method that goes back thousands of years. Each of us carries a field of energy that encompasses our soul-my-emotions-physical body. This field of energy allows us to send energy to others and received it from them. Energy healing involves sending common, harmonious, life-giving energy to someone in need.
If you're looking for a holistic chiropractor in Minnetonka, Minneapolis or the extended Twin City metro I am glad to meet with you and discuss your needs. I offer all new patients a complimentary 30-minute consultation. (A complimentary consultation does not include an examination and treatment). Please give me a call at 952-345-8245 to schedule your first new patient visit.
St. Louis Park chiropractor discusses tips for relief of every day aches and pains